New Hampshire hospital staff and community members gathered at a vigil Monday evening in Concord to honor security guard Bradley Haas. killed by a shooter at the hospital Friday.
On a cold, clear night, as bagpipes played in the distance, attendees reflected on the life and career of Haas, who previously served as police chief for the city of Franklin. Authorities say Haas, 63, was killed by a gunman who entered the hospital lobby Friday afternoon. An on-duty state trooper immediately shot and killed the suspect, 33-year-old John Madore.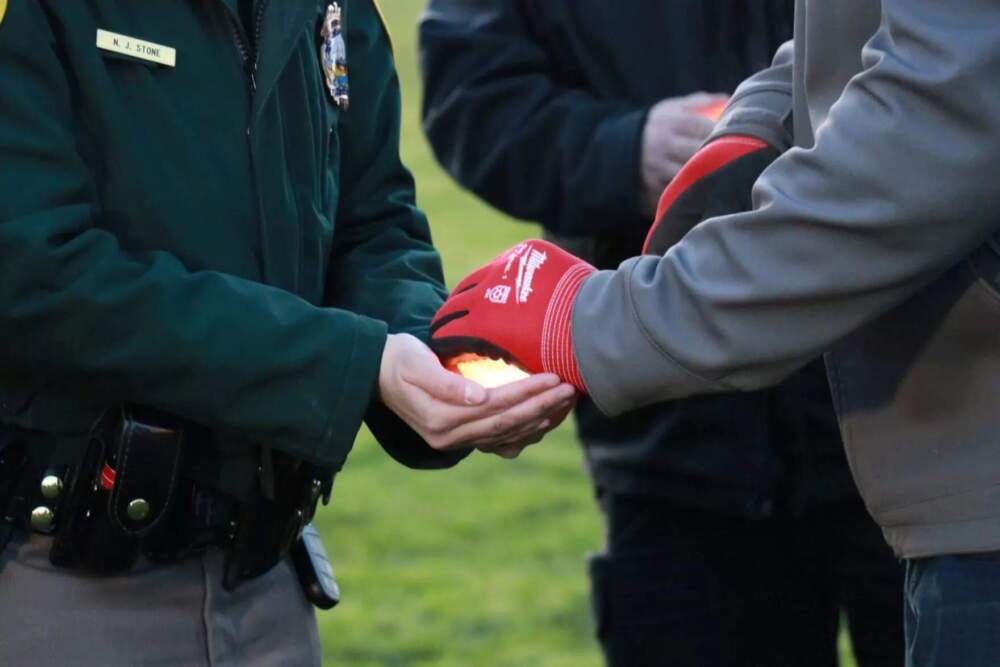 Casey Williams had resigned from his position at the hospital, which treats patients with serious mental health problems, a day before the shooting. She said she still feels part of the hospital community.
"It's really moving to see the staff continue to show up, despite being there during this traumatic event, and to see everyone still caring for the patients and remembering Officer Haas," she said. declared.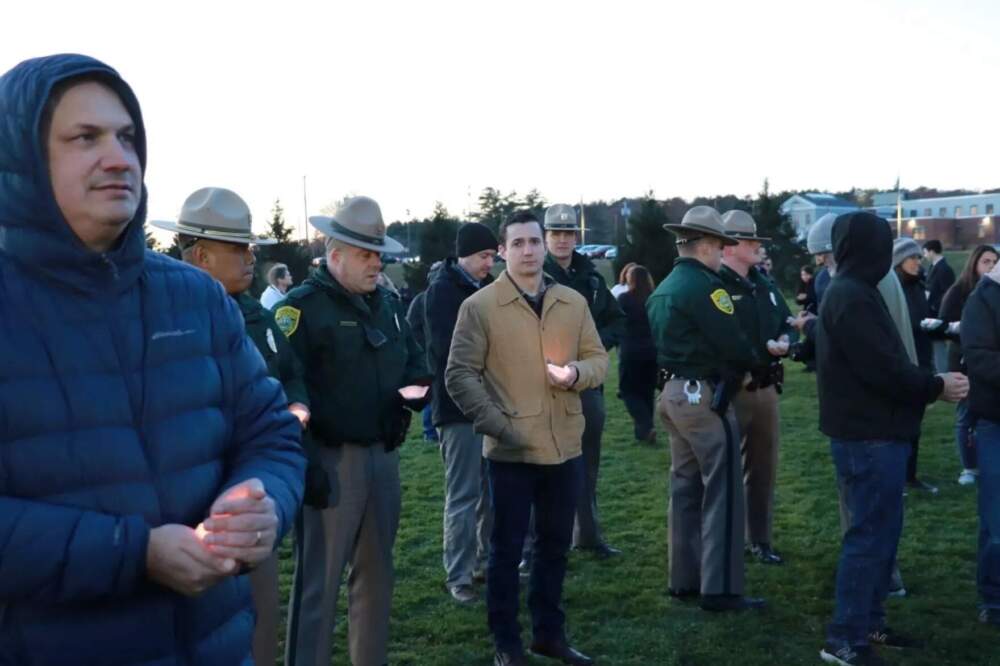 Staff from the National Alliance on Mental Illness were also present at the vigil and urged support for people seeking treatment for mental health needs.
Katya Sullivan, a hospital worker in New Hampshire, said it has been an uphill struggle since the shooting. But she gave advice to the general public:
"Be there for everyone, support everyone, stay strong," Sullivan said.
The New Hampshire Department of Justice has not given a motive for Friday's shooting. They described Madore as a transient, having recently stayed at a hotel on the Seacoast and in the Concord area.
According to court records released MondayMadore was treated at a New Hampshire hospital while suffering from acute mental illness in 2016.
---
This story is a production of the New England News Collaborative. It was originally published by New Hampshire Public Media.