SHREVEPORT, La. – Gather your friends, family and neighbors. Shreveport Parks and Recreation is hosting a Trunk-or-Treat event Tuesday evening.
Events like this are becoming increasingly popular as they provide families with a safer alternative to celebrating the spooky season.
This citywide running race will take place on Halloween from 5 p.m. to 7 p.m. in the Cargill Sports Complex parking lot at 2800 Cargill Drive in Shreveport.
Dozens of sponsors will be present to distribute gifts to families. The title sponsor is Healthy Blue.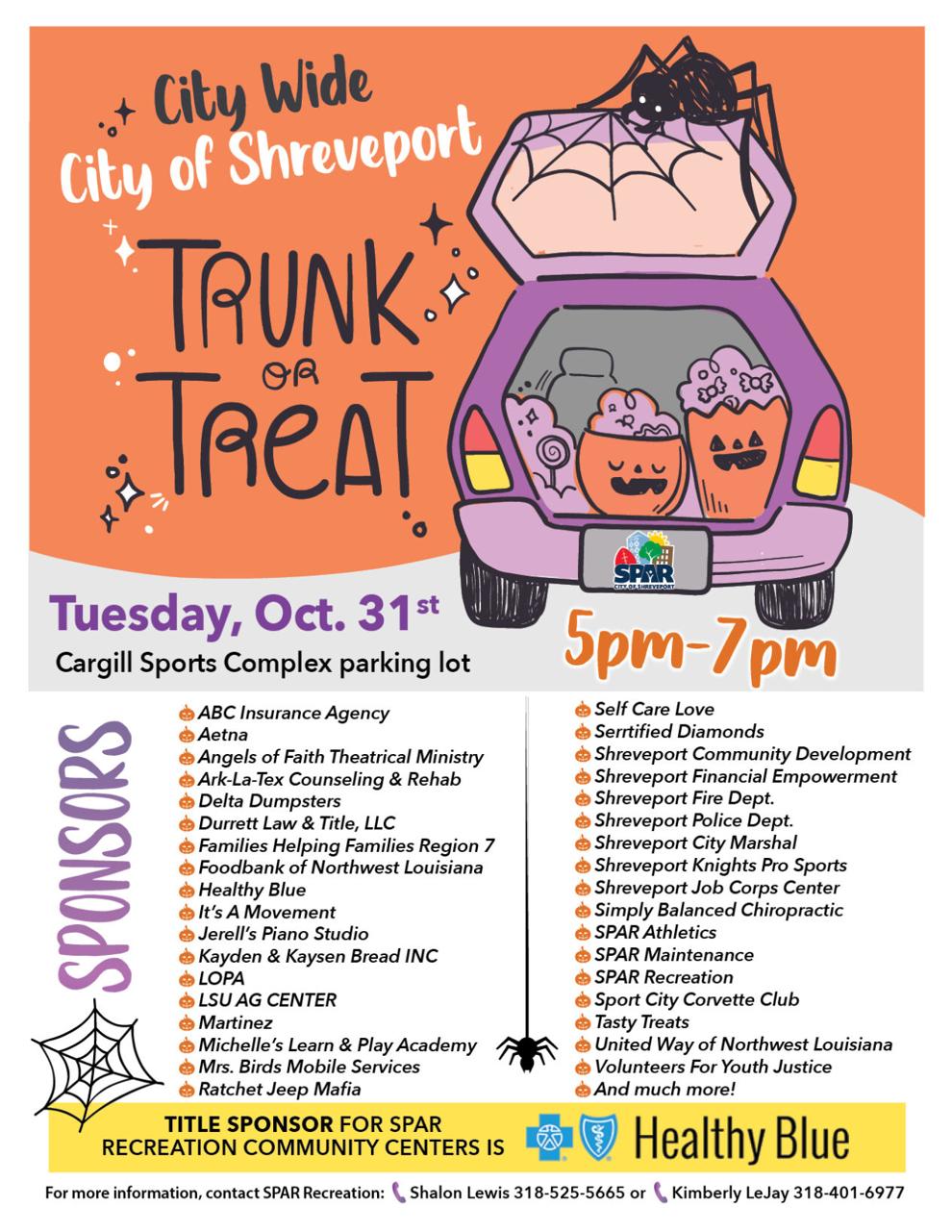 As always, KTBS wants to see your costumes. Send photos to [email protected] or just post them on the KTBS3 Facebook page.
Have fun and stay safe!